Creating a page, using a template or uploading a photo? Follow the formats provided below in order to have the correct format used for this wiki. The Fanfic Channel Wiki uses the same format for pages and photos relating to the same category.
Cast Photos Edit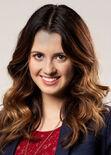 Cast photos should be created using the size 500x700 (width x height). This is the format that all cast photos follow in the wiki. Use the following example on the left to make sure that when uploading your photo, it matches the one on the left. It would be recommended that the person in the photo is adjusted so that only its head and a part of the upper body is shown. However, if such picture does not exist, it is acceptable to have a head-to-waist shot or other shots.
Use high definition photos if possible and avoid using photos with watermark. Also avoid using group photos, cropping the actor out. If no solo picture exists, the last resort would be to crop the actor out from the group photo. Here are some examples of programs and sites to use when editing the photo:
Photoshop (program)
Pixlr (Online)
If you know any other free online programs, feel free to add to the comments below.
Logos are one of the hardest part in creating a program. This is usually the very first thing done. In Fanfic Channel, we require every creators to create a high-definition logo using any programs. The size usually used by admins are 3840x2560 (width x height). This should be created separate from the program title card, in case only the logo is needed. This should also be created in a png file (transparent background). If creators are unable to create this kind of logo, contact Aaron and leave a message on his message wall, including your name, program title and a little description on what the logo should be and what it will be used for.
If you are creating your own logo, make sure that it is the correct size. Save the file separately in a png file and submit to fanficchannel@mail.com .
Program Title Card Edit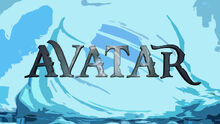 Program title cards are the photos used for the main page of a series, film, talk show or shorts. This are created using the size 1280x720 (width x height). Before this can be created, make sure to create a high definition logo first.